What to Do The Day You Become Debt Free
Most people work tirelessly to get out of debt without really asking the most important question; what to do the day you become debt free. Most people often don't think that far into the future, preferring to focus on getting through the next few months.
Joining the Achieve's debt resolution program is a great way to plan ahead for when you finally clear your debt. Until then here are a few things you should plan for when you are debt free.
Switch to Saving and Building
Once you're debt-free, do not channel your new dispensable income into daily use. Instead, quickly make a switch and start channeling the cash into a savings account. The most important part is to set up the savings account in advance and automate it.
Make plans in advance to start the savings transaction as soon as your debt is paid off.
Have a Plan
When clearing debt and staying debt free, your goal can not be just clearing debt. After paying off your debt, you must think ahead and create a map for your financial health because failure to plan is planning to fail. This way, on the day you become debt free you will know what to do and how to get it done. Leaving things up to chance can lead to spending more money than you planned.
In a nutshell, your plan should start with debt resolutions and end a few years after you become debt free. If you haven't started working your way out of debt, Achiever's debt resolution program will help you get started on the journey to a financially bright future.
Do Not Take Out a New Loan
Taking out a new loan for any reason right after clearing your debt is redundant and financially unsound. The savings account we discussed is designed to help you reach your goals without amassing new debt. Part of the journey out of debt involves realizing that paying off the debt is a two-part journey; the first is clearing the debt, and the second is staying out of debt.
Stick to Your Lifestyle
We get it, you just finished paying off your debt, and you're over the moon about it, as you should be. But you're still miles off from the kind of financial stability you dream of, so don't buy things you do not need under the guise of rewarding yourself.
Leaving beyond your means will likely leave you where you started, penniless and neck-deep in debt. Stay focused on your goals and maintain a simple lifestyle.
Focus On Making More Money
After clearing debt, part of your financial plan should concern investing and finding ways to make more money. Once the debt is cleared, you now have free cash to invest in money-generating projects.
If you do not have enough money at first to invest, then the best thing to do is focus on saving or consider scaling down to a more financially manageable investment. Take your time to research and find out the best industry to channel your money into. Making more money will stabilize your position as a debt-free, financially stable individual.
You have your wings. Now fly!
Clearing debt is synonymous with getting your wings back. Debt can clip your wings, leaving you unable to fully pursue your interests and hobbies. Once your debt is cleared, take that class you have always wanted to take, go for a trip, and learn a new skill.
If it adds value to your life and improves your income and skill set, why not? This is the best time to add value to yourself, so you can earn more.
The Takeaway
Getting out of debt is no easy feat. By employing these steps in your daily life, you can finally answer the big question; what to do the day you become debt free? Don't forget to use debt resolution tools to get out of debt faster and start your journey after debt sooner.
Once debt is firmly in your financial past, financial success is just a corner away as long as you stay focused on your goals.
From Struggles to Success: Ajamu Attard's Inspiring Entrepreneurial Journey
Ajamu Attard is the National Director and CEO of Student Support in Canada, and his journey as an entrepreneur has been riddled with struggles and successes along the way.
With an intense determination to better his community from the get-go, young Attard, now 27, has been the recipient of about a dozen prestigious awards such as Top 20 Under 20 Award and the Lincoln M. Alexander Award.
"Just a couple years before receiving those awards, I was in a shelter," says Attard, looking back to high school.
Early struggles as a student
Attard faced hardships during his school years, but he remained determined to make a positive impact. Despite years of struggle and what he frankly describes as a period of temporary mediocrity in his academic career, Attard decided to focus all his efforts on improving his own life and becoming a leader in his community.
Although Attard coasted through school for a while, his situation quickly changed and he went on to become an entrepreneur and a community leader in his own right.
Attard took a victory lap, and focused all his spare time on bettering his community and helping his fellow students realize their potential and find new opportunities in academics, post-secondary education, funding and scholarships, and community involvement opportunities.
Attard went on to continue making a difference, launching community initiatives to help eliminate racial discrimination in Ontario. Among other efforts to assist in his community, this is the one that would get him nominated for the Lincoln M. Alexander Award.
Having experienced racial discrimination himself, and being one of the few students of colour in Peterborough, Ontario, Ajamu Attard decided to take a stand and help his fellow students in more ways than one.
Attard helped his fellow students write scholarship applications, and eventually went on to start a scholarship matching service for students. The service was successful, helping students acquire over half a million dollars in scholarship funding.
Attard says students would struggle to find the right scholarships at the time, and would ask for his help.
"All they wanted was for someone to find the opportunities for them," says Attard.
It was shortly thereafter that both Attard's peers and staff at his school began to take notice of his remarkable achievements as well as his determination to make a difference in the lives of his fellow students.
Ajamu Attard says if he didn't have the support of staff, who later became aware of his situation, he would have gone down the wrong path.
"Many teachers took extra time out of school to quite literally support me because they found out I was working two jobs and doing all these different things," says Attard.
One situation stood out to Attard in particular when a teacher sat him down and told him to avoid hanging the wrong crowd, and to go all-in on his vision. Speaking highly of his potential and his intelligence, young Attard was given a second chance to make something of himself.
It was then that Attard became hyper aware of the potential vices as well as the pitfalls of being not just a student, but a struggling student – a student that was struggling financially, emotionally and with clarity. With an unpredictable future, it was hard to make the right decisions to drive positive growth.
At the time, it was hard to think long-term because Attard was struggling with poverty and anxieties brought about from his turbulent childhood and living situation.
According to Ajamu Attard, making a definitive decision to change and impact his community for the better was one of the best decisions he has ever made. At the time, seeking to affect more positive change and expand his efforts within the community and in his own work, Ajamu Attard went on to find Student Support.
The launch of Student Support
It was in second year at Carleton University in Ottawa, Ontario, where Attard met fellow students, and later to-be cofounders: Brent Colby and Scott Braddon.
Attard speaks highly of his co-founders, and says they were equally as driven and determined, both with a voracious appetite to learn as much as possible about starting a social enterprise.
Student Support officially started in 2021, after two of the three co-founders had graduated. Starting well after the scholarship service Attard had created, he felt confident knowing he had the prior experience under his belt.
The team decided to make Student Support a service that would benefit students and help make essential supports more affordable to the student body.
It was in the early stages that Ajamu Attard was reminded of both his struggles and successes as a student. He recalls truly being able to focus and devote his energy towards building his community as well as profitable enterprises when he was given help by teachers and peers.
Today, Student Support is partnered with major services that provide a whole range of support services to students from education to fitness and writing tools.
Student Support partners with Calm, Udemy, Nimbus Learning and Aaptiv to provide students with support throughout the university year at a fraction of the cost.
"We're talking about 98 percent off," says Attard.
Though many students have been in favour of Student Support, there has been occasional pushback by student organizations over the years, and Student Support was able to overcome that each time.
Student Support provides services to the student body after a referendum at each institution, and after gaining majority support, they provide their services. Students still have the option, however, to opt out at any time.
Attard says Student Support's journey has been inspiring and filled with lessons along the way.
One thing that inspired Attard was that some students would opt in to Student Support even if they didn't need the service. Their goal was helping their fellow students get access to essential supports and help lessen the cost burden among the student body.
Attard says it's fulfilling to know that Student Support empowers students to be able to empower their fellow students to gain access to the support they need.
Between essential writing services, meditation services, a near limitless archive of education resources and more, Student Support is eager to form more strategic partnerships and meaningful relationships to bring more services to students at a fraction of the cost.
Next steps for Ajamu Attard
While current day-to-day operations at Student Support keeps Ajamu Attard on his feet and working around the clock, he does his best to continue giving back to the community and exploring his passions.
Ajamu Attard attended a convention with RISE – an organization that lends funding and support to entrepreneurs with mental health issues.
Attard is also exploring speaking opportunities to discuss social entrepreneurship, and encourage others to follow their passions as well. On his website, he allows organizations to book him for conferences and as a keynote speaker.
Attard wants to leave budding entrepreneurs and students alike with a final note.
"Community is about uplifting each other, and it's our job to make the world a better place."
Small Business Survival: Joseph Kenney on Why Understanding Consumer Behavior is Key
Small businesses are the backbone of any economy. They contribute significantly to the growth and development of a country. However, the survival of these businesses is not guaranteed, especially in today's ever-changing business landscape.
One of the key factors that determine the success or failure of a small business is the understanding of consumer behavior. This article delves into why understanding consumer behavior is essential for small businesses, with insights from Joseph Kenney, a business strategist, and founder of several businesses including the award-winning 316 Strategy Group.
Joseph Kenney has worked with numerous small business owners, and his experience has shown that understanding consumer behavior is crucial for the success of a small business. "Many small business owners make the mistake of assuming they know what their customers want, without really taking the time to understand their behavior," he says. "This can lead to missed opportunities, lost revenue, and ultimately, the failure of the business."
Identify Target Market
The first reason why understanding consumer behavior is crucial is that it helps small business owners to identify their target market. Without understanding who their customers are and what they want, businesses can waste a lot of time and resources marketing to the wrong audience. "You can't be all things to all people," says Kenney. "It's essential to understand who your ideal customer is, what they like, and how they behave. This knowledge will help you tailor your marketing messages to resonate with them."
For instance, consider a small business that sells children's toys. Without understanding the behavior of parents and what motivates them to buy toys for their children, the business might create marketing messages that don't resonate with them. However, if the business understands that parents are motivated by the desire to see their children happy and entertained, they can create marketing messages that emphasize the fun and educational aspects of their products.
Stay Ahead of the Competition
The second reason why understanding consumer behavior is important is that it helps small business owners to stay ahead of their competition. By understanding what their customers want and need, businesses can create products and services that stand out from the competition. "It's not enough to create a product or service and hope that people will buy it," says Kenney. "You need to understand what your customers want and tailor your offerings to meet those needs."
For example, consider a small business that sells organic skincare products. By understanding the behavior of consumers who are interested in natural and organic products, the business can create skincare products that are not only natural but also effective. This will give the business a competitive edge over other skincare products that might only be natural but not as effective.
Better Customer Experiences
The third reason why understanding consumer behavior is important is that it helps small business owners to create better customer experiences. By understanding what their customers want, businesses can create products and services that meet their needs and provide a better overall experience.
"People want to feel heard and understood," says Kenney. "When businesses take the time to understand their behavior, they can create experiences that leave a lasting impression."
Consider a small business that sells clothing at a women's boutique. By understanding the behavior of their customers, the business can create a shopping experience that is personalized and memorable. For instance, they can offer personalized recommendations based on the customer's style and preferences. This will make the customer feel valued and appreciated, leading to repeat business and positive word-of-mouth.
However, understanding consumer behavior is not easy. It requires businesses to gather and analyze data on their customer's behavior, preferences, and needs. This can be a daunting task, especially for small businesses that may not have the resources to invest in data collection and analysis. Kenney suggests that small business owners can start by talking to their customers, asking for feedback, and observing their behavior in-store or online. Kenney suggests that business owners should have meetings with their point-of-sale representatives to access the valuable data stored in the POS system. According to Kenney, more than 95% of businesses fail to utilize this consumer-rich data.
"It's important to make customer feedback a part of your business strategy," he says. "You should always be listening to your customers and using that feedback to improve your products and services. This will help you stay ahead of the competition and create a better overall customer experience."
Understanding consumer behavior can also help small businesses adapt to changing trends and consumer preferences. For instance, during the COVID-19 pandemic, many small businesses had to pivot their operations to online sales as more consumers shifted their shopping habits online. Businesses that understood the behavior of their customers and were able to adapt quickly were more likely to survive the pandemic than those that didn't.
Understanding consumer behavior is essential for the survival of small businesses. It helps businesses identify their target market, stay ahead of the competition, create better customer experiences, and adapt to changing trends and preferences. "The businesses that succeed in the long term are those that understand their customers and tailor their offerings to meet their needs," says Kenney. "Small businesses that fail to do so will fail to exist."
As a small business owner, take the time to understand your customers and their behavior. Listen to their feedback, observe their behavior, and use data to inform your business decisions. By doing so, you can create products and services that meet their needs, stand out from the competition, and provide a better overall customer experience. In the end, this will lead to more sales, repeat business, and positive word-of-mouth, helping your small business thrive and grow.
Tech Leaders and Experts Call for Curbing AI Tech Advancements: What are The Pros and Cons?
In recent years, Artificial Intelligence (AI) has made great strides in advancing various fields, from medicine and science to transportation and entertainment. However, with the growing concerns over the potential risks of AI, some tech leaders and experts are calling for curbing the development of AI technologies.
In this article, we will explore the pros and cons of curbing AI tech advancements and evaluate whether it is a good idea or not.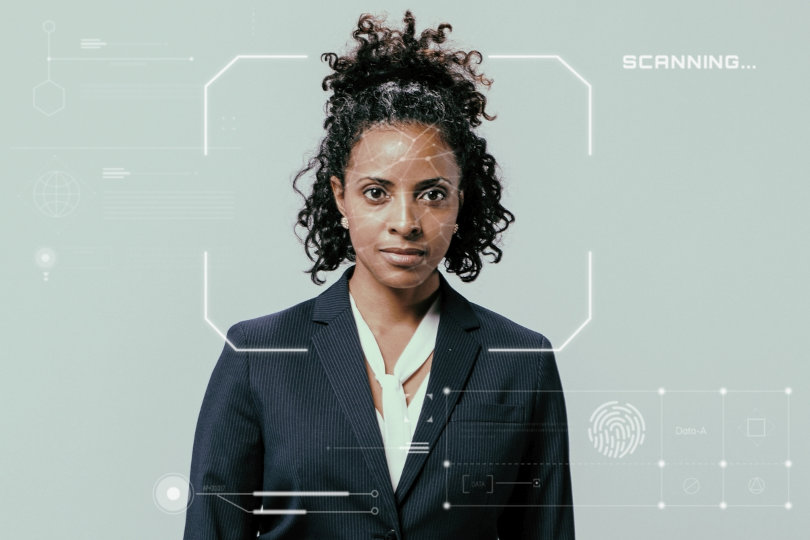 Pros of Curbing AI Tech Advancements
1. Ensuring the safety and security of humans
As AI technologies continue to become more advanced, the potential risks associated with them also increase. This includes the possibility of AI systems causing harm intentionally or unintentionally.
For instance, AI-powered self-driving cars may malfunction and result in accidents that result in harm or even death. We can ensure that AI development is carried out in a safe and secure manner and reduce the hazards connected with these technologies by limiting the advancement of AI technology.
2. Preventing the loss of jobs
Many occupations could be automated as a result of the advancement of AI technology, which could result in a large loss of employment across a number of industries. As people struggle to find employment in a society that is becoming more and more computerized, this could cause economic and social unrest.
We can decrease the pace of automation and avoid the loss of jobs that are still essential to our economy by limiting the development of AI technology.
3. Addressing biases in AI systems
There have been numerous instances of racial, gender, and other biases in AI systems. This may have discriminatory effects and exacerbate social injustices already present. We may concentrate on correcting these biases and making sure that AI systems are fair and unbiased by limiting the development of AI technology.
4. Protecting privacy and human rights
AI systems have the capacity to gather and analyze enormous amounts of data, which can be used to violate people's privacy and human rights. This includes the unintentional identification of persons using facial recognition technology or the discrimination against particular groups of people by AI algorithms.
We can create rules that safeguard individuals' privacy and stop AI systems from being misused by limiting the development of AI technology.
Cons of Curbing AI Tech Advancements
1. Limiting innovation and progress
AI has the ability to transform numerous industries and open up new doors for advancement and creativity. AI might be used, for instance, to strengthen transportation systems, speed up scientific research, and improve healthcare outcomes. We risk missing out on the advantages AI can offer if we slow down its technological development.
2. Stifling creativity and innovation
In the arts, like as in music and literature, AI is also employed. We could reduce the possibility for new kinds of creative expression and innovation by limiting the progress of AI technology. AI algorithms, for instance, can be utilized to produce new musical compositions or visual art. We might inhibit creativity and innovation in these and other sectors by restricting the growth of AI.
3. Hindering scientific research
By restricting the development of AI technology, we could impede breakthroughs in a number of disciplines, including physics, environmental science, and medicine.
AI is an important instrument for scientific research. AI can be used, for instance, to examine huge datasets and spot patterns that are hard or impossible for humans to see. We could impede scientific advancement in these and other disciplines by restricting the growth of AI.
4. Falling behind in the global AI race
Governments all over the world are making significant investments in AI research and development; if we slow down the development of AI technology, we run the risk of falling behind in this race. Long-term economic and national security ramifications could result from this, since nations with advanced AI technology may have a competitive advantage over those without it.
Conclusion
Both the pros and cons of curbing AI tech advancements need to be carefully considered before any decisions are made. While there are valid concerns about the potential risks associated with AI technologies, it is also important to recognize the potential benefits that AI can bring to various fields.
The choice to limit the development of AI technology should ultimately be weighed against the possible advantages and disadvantages of doing so, with the necessary safeguards in place to protect the public.
Now over to you: In your opinion, is it a good idea to curb the AI tech advancements? Why? Please share your thoughts.