Interview with Jeff Chukwuma, Senior Partner at Chukwuma Law Group
Jeff Caesar Chukwuma is the founder and senior partner at Chukwuma Law Group, primarily focusing on Criminal Defense and Personal Injury. Prior to founding the firm, Mr. Chukwuma served as an Assistant State Attorney for Florida's 17th Judicial Circuit. During his tenure as a prosecutor, he investigated and litigated a wide range of felony criminal cases, including but not limited to drug trafficking, robbery, armed home invasion, and murder. He has tried over 50 criminal cases to verdict. Chukwuma received a B.A. in Criminal Justice from Florida Atlantic University and a Juris Doctorate degree from Nova Southeastern University Law School. He is eligible to practice law in the state of Florida and the United States District C. In addition to his legal practice, Chukwuma has accumulated over 700,000 organic followers across Instagram and Twitter, where he used the platforms to educate his followers on their legal rights, legal options, and empowering those who may feel alienated or intimidated by the legal world.
Where did the idea for Chukwuma Law Group come from?
I always knew eventually after working as a prosecutor at the Broward County State Attorney's Office that I wanted to start my law firm. It was simply a matter of time. I had to put in the work, pay my dues, and get my experience to make sure I was prepared to deliver value to my clients in private practice.
What does your typical day look like and how do you make it productive?
I wake up early around 6am. I believe the key to ruling your day is an early start. First, on the agenda is the gym followed by meditation and my morning read, which consists of catching up with what's going on in the world and finance. By 9 am, I'm in the office unless I have court. In the afternoon, I make time to focus on some of my other business endeavors and finish with work around 6-7pm. I also make the occasional social appearance at a fundraiser or happy hour when the situation presents itself.
How do you bring ideas to life?
Through self-discipline. As an entrepreneur, you're your own boss. Most people only hear the glamour in that and don't notice the responsibility. No boss or manager will be following up with you about deadlines you must meet and work that needs to be done. You must develop the self-discipline required to do the work necessary to deliver value for your customers.
What's one trend that excites you?
Social media and the course it's taking. Social media apps have completely revolutionized our lives: from how we get information to how interact with one another. It's a powerful tool, one that you can either use to your advantage or become a victim to. Thanks to digital tools, for the first time in history, the ordinary person is able to amplify their voice to the entire world. That's crazy if you think about it. We've never had this much power to shape our identities and public perception of ourselves. If you can use that to your advantage, the sky's the limit to what you can achieve.
What is one habit of yours that makes you more productive as an entrepreneur?
Resilience. The first rule of entrepreneurship is that things never go according to plan, no matter how good your plan is. You can either become defeated and discouraged when things don't go your way. Or you can use failure and roadblocks as learning moments to develop your character and hone your skills.
What advice would you give your younger self?
Study up on finance and investing. A lot of people look at fiancé like this big, complicated topic way above their comprehension. That's what the powers that be want you to think so that you don't discover how to play their game. That's all it is: a game. And once you understand the rules, you know how to set yourself up for success. In the age of the internet, you've never had more resources at your disposal to learn about basically anything. So, taking time to learn how to create generational wealth for yourself and your family is a major life hack I wish I had been aware of earlier. Luckily, it's never too late to get started.
Tell us something that's true that almost nobody agrees with you on.
I mean, many people agree with me, but just as many don't. Race is still something that prevents many people in this country from reaching their full potential. It's so easy for people to be dismissive of those they consider beneath them, never seeming to realize how easily roles could have been reversed had they been born into the situation they're judging. It's easier to judge someone's circumstances than it is to live in them. Until we get to that level of empathy as a society, this generational curse of injustice will be upon us.
As an entrepreneur, what is the one thing you do over and over and recommend everyone else do?
Hit the gym. Everything is connected: mind, body, and soul. If one area of your life is out of balance, the whole of your life will follow shortly thereafter. That's why I use the gym as the foundation for the rest of my life. Like I said, it's the first thing I do when I wake up. It helps prepare my body and mind for the day. I have greater clarity, less anxiety, and a sense of accomplishment as soon as I begin my day. That has ripple effects that carry me through every other activity that follows until I finish work at the day's end.
What is one strategy that has helped you grow your business?
Time management and allocation. This is one of the most important things in running any successful organization. With so many different aspects of your business that all need attention, knowing where to give your attention and how much attention to give is paramount. Rome was not built in a day, but it was still built. You have to find a way to accomplish a myriad of complicated, time-consuming goals while still maintaining balance in the various parts of your business and personal life. It's a tall order, which is why I say not everyone is meant to be an entrepreneur. But if you feel called to it and can handle the pressure, it's incredibly rewarding.
What is one failure you had as an entrepreneur, and how did you overcome it?
Caring too much about what others think. As social creatures, we're wired to belong to groups and seek their validation in how we live our lives. Although understandable, this can be detrimental to an entrepreneur. By definition, as an entrepreneur, you're doing something new and risky. Not everyone is going to understand or support your vision. You have to be ok with being your own cheerleader and number one fan for a while until you get converts. But if you wait for the crowd to cheer you on before you take action, you'll never reach your destination. It's uncomfortable and scary to go against what people think and say about you, especially when it's the people closest to you who are pulling you down. But if you can endure, the reward will be worth it.
What is one business idea that you're willing to give away to our readers?
Social media marketing agency. Understanding the nuances of marketing and online consumer behavior is a skill. A lot of people look at influencers like the Kardashians and assume they don't have talent because it didn't come packaged with a fancy degree or prestigious corporate job title attached. But the skill of getting and keeping people's attention in a world consumed by instant gratification, endless notifications, distractions, and ads is incredibly rare. Not many people can do it, which creates an incredible opportunity for people like myself who can. And like the saying goes, if you're good at something, never do it for free. Although I'm already dedicated to the law, there's a great business idea for someone out there brave enough to pursue it.
What is the best $100 you recently spent? What and why?
Recently, I gave someone $200 who was in need. I didn't expect or ask them to pay it back. I just wanted to be a blessing in their life since I've relied on the generosity of others to get where I am today. They ended up referring me a case that was worth far more than the money I spent helping them. That just shows you how good things have a way of finding when you don't expect it.
What is one piece of software or a web service that helps you be productive?
Instagram. That was where I grew my social media following before expanding to other platforms. It's helped me raise awareness not only for my personal brand and services but also for issues I care deeply about and voices I want to amplify.
What is the one book that you recommend our community should read and why?
Courage is Calling by Ryan Holiday. It's a great book not just for entrepreneurs but for anyone trying to do something significant in life. Because any time you're trying to achieve something, you'll face resistance and opposition. Emotionally, we experience that opposition as fear. Fear of failure, fear of rejection, fear of embarrassing ourselves. The list goes on and on. What the book helped me realize is that you'll never get rid of fear. If you're waiting to no longer be afraid before you start taking action, you'll never do the things you dream of. You'll live and die in your comfort zone, the ultimate dream killer. Instead of getting rid of fear, each person must develop more courage, becoming braver in spite of the fear. The book helped me learn that fear is natural and part of our nature. However, that doesn't mean we should let fear control us and stop us from reaching our potential as individuals.
What is your favorite quote?
"Fortune favors the bold" In case you couldn't tell, I live by that. Fear is the enemy stopping you from achieving your dreams. Boldness and courage are the way to your destiny.
Key Learnings:
I believe the key to ruling your day is an early start.
You must develop the self-discipline required to do the work necessary to deliver value for your customers.
Social media apps have completely revolutionized our lives: from how we get information to how interact with one another.
The first rule of entrepreneurship is that things never go according to plan.
Everything is connected: mind, body, and soul.
"Fortune favors the bold"
Interview with Justice Mitchell, A 16-year-old Student-Athlete Who Received a Basketball Scholarship Offer from Pennsylvania University Greater Allegheny
Justice Mitchell is a 16 years old Clayton, NC resident currently studying high school at Clayton High School. He is a small forward for Coach Everson Simmons, also known as Coach E.
In October 2020, while he was in middle school and playing for the Kings Of Clayton AAU squad, Justice tore his ACL/MCL. At the time, he was leading his 14U team to victory in a 15U tournament. Justice missed out his 8th grade year playing for Coach Ryan Rudisill. Going into high school, little did he know that his elementary school coach would transfer over to Clayton High School. However, before the season could begin, Justice was able to demonstrate his skills to the Penn State coach, Daryn Freedman. Freedman was so impressed with Justice that he made him his first written offer in the sport of basketball.
Now that the high school season had arrived, Justice had the choice to play for Junior Varsity (JV) or Varsity. Coach Rudisill assumed the position of JV HEAD COACH, and Justice was now eligible to play for him after missing his 8th-grade season. Although he played as an absolute juggernaut throughout the JV season, he occasionally faltered during the Varsity play.
Recently, we got together with him to discuss his experience in depth. Keep reading to find out what he had to say.
Justice, can you please share with our readers what it was like to get a basketball scholarship offer before you ever played a single Varsity game in high school?
Justice Mitchell: It was thrilling, and I didn't always know what to make out of it. I mean, it really didn't phase me because all that I cared about was playing high school basketball for Coach Rudisill. I felt like I let him down. I was able to put in extra work on my footwork, and bulk up a bit. Growing helped too.
What was it like to play Varsity?
Justice Mitchell: It was a transition. Varsity is different; it's a much faster pace in transition. I'll never forget my first time playing the Varsity game. It was a bit nerve-wracking, and I ended up turning the ball over twice. Nevertheless, I soon realized what was expected of me. Coach E greatly helped me with the transition, and it eventually led to more playing time.
What do you have in store for the second season?
Justice Mitchell: The opportunity to play for Coach Rudisill was life-changing, and I gave it my all. So, I intend to play for Varsity throughout the remainder of my tenure at this institution.
What is your goal on the team?
Justice Mitchell: My goal is to be the teammate that you can count on. I give my 110% on every play and strive to go above and beyond in helping our team succeed.
Justice, after you graduate from high school and move on to the next level, what do you intend to study?
Justice Mitchell: I plan to study Business Management. I also intend to play for any division level that will have me. I'm not stuck on DI or bust. I've learned a lot from both my parents and grandfather, Papa Joe. I just want to play for the school that wants me to be there and can help me grow into a better player along with being a responsible person.
Justice, what would you tell a younger kid following in your shoes that met adversity as you did?
Justice Mitchell: I would tell them to put the work in! If it was as easy as my mother makes it seem, then anyone would be able to do it. However, the reality is that it's not easy, and there will be days when you wouldn't want to exercise. Also, keep in mind that there are kids who have less than you and they have no excuses. Yet, they gave it their best effort, so if you want it, you must work just as hard!
Justice, we really appreciate that you've taken the time to provide us with both your experience and your advice. We wish you the best of luck in the upcoming season and beyond.
Interview with Martin Marion, CEO of The Hempshire Group
Martin "Marty" Marion is a direct response advertising expert and a former "Mad Men" marketer who famously represented several of the major Madison Avenue advertising agencies in New York as a senior executive, advising some of the biggest brands in the world. Early in his career, he had the opportunity to learn from advertising legends like David Ogilvy, Ted Bates, George Wiedemann and many other legends of marketing and advertising. He claims to have learned many of his marketing secrets from these masters. Since then, he has accumulated over 40 years of successful big agency and executive consulting expertise in strategic planning and business development for a wide range of major brands and agencies in a wide range of industries, focused primarily on consumer goods and healthcare.
Today, Marty is the CEO of MountainSmokes.com and its corporate parent, The Hempshire Group, Inc. (TSXV:HMPG). The company that has branded itself as the "smarter alternative to smoking" has already found significant new reach from Marty's experience since he joined, with their non-tobacco and non-nicotine smokes being seen and recommended all over social media by the likes of influencers and celebrities, and adult consumers and tobacco cigarette smokers. The "smarter smokes" venture is right on brand with Marty, who lives to disrupt established markets. and rewrite the rules of established industries, something he's done well throughout his entire career.
Marty also achieved notoriety as the creator of the eLearning course Master Positioning and as the author of The Positioning Matrix™, the world's first mathematical model for creating disruptive brand strategies, which is frequently referenced by sales and marketing professionals.
In his latest role as CEO of the publicly-traded Hempshire Group (TSXV:HMPG), "Mad Man" Marty Marion continues to apply his knowledge, resources and network to disrupt and dismantle major industries in order to position his products into household names, in this instance his target is 'Big Tobacco' and the 35 million cigarette smokers in the U.S.
Where did the idea for your career come from?
The idea for my career came from the giant Madison Avenue ad agencies. The show Mad Men was based on one of the legendary agencies where I would become a senior executive. I've since become a recognized expert at branding, strategy, and positioning, and a frequent keynote speaker at major conferences in digital marketing and SEO.
MOUNTAIN® Smokes was not my idea; the company was founded several years ago, and the original formulations were created before I came on board, and my role now is to help guide the company's success in bringing MOUNTAIN® Smokes to consumers and retailers around the world, as a smarter alternative to tobacco cigarettes and nicotine-based vapes.
What does your typical day look like and how do you make it productive?
I get up at 4am every day and get an hour workout in before a half-hour swim or spa. I'll get home and have a healthy breakfast before starting work at 6:30 am – pretty much 6 days a week. I finish whenever I finish. How I make it productive is I prioritize my health and always carve out a little personal time each day. I also read a lot; it's important to never stop learning.
How do you bring ideas to life?
I break rules and follow some very simple formulas that have been proven over decades by the most successful consumer products and healthcare product marketers in the world. Once I understand the target market and their needs, I can put together a unique and talented team capable of marketing a product that fills those needs. Consumers only buy goods and services that solve problems or fulfill needs or desires. Once you understand the psychology of consumer decision-making, you can help almost any legitimate brand to achieve true competitive domination.
I think it's always better to outsmart your competitors, and not have to out-spend them.
What's one trend that excites you?
More than 35 million people in the US smoke cigarettes every day. 1.8 billion people worldwide smoke cigarettes. They are fully aware that smoking causes respiratory, cardiac and other health problems, and that nicotine is addictive, but they do it anyways. There's a reason for that. In fact, there are 36 reasons to be specific. I'm excited that I have the opportunity to lead a team of highly experienced professionals who have created an incredible alternative to tobacco cigarettes that fulfills the needs of those 1.8 billion people without the chemicals, dangers and risks caused by nicotine and tobacco. MOUNTAIN® Smokes is truly a one-of-a-kind product, and frankly, I'm excited to disrupt 'Big Tobacco'.
What is one habit of yours that makes you more productive as an entrepreneur?
Being a good person who cares about others and is unafraid to break the rules to fulfill their needs. If you do everything by the book, you will never gain a true competitive edge. By creatively finding solutions to fulfill the needs of people, with legitimate products, you can reinvent the rules and reset the bar in almost any industry.
What advice would you give your younger self?
Read more and doubt more. People are quick to do things that make them feel connected, especially at times like the pandemic, but don't believe everything you hear, read, or see without validating it for yourself. The combination of social media fueling divisive and often misleading information and a consumer society hungry for recognition opens the door to both intentional and unintentional spreading of dangerous and ill-informed information.
Tell us something that's true that almost nobody agrees with you on.
I believe in hiring people who are smarter than me. Leaders become leaders by making their own rules and setting the bar for everyone else to catch up to, so it's best to have the brightest people on your team to help you do so. As a CEO my job is to empower my team to excel. I also believe strongly in engaging with best-in-class partners such as marketing and ad agencies who have demonstrated abilities to bring new products to market successfully. We're lucky to have engaged one such partner in the marketing and creative agency WKND Digital, who is playing a major role in helping is set and execute a disruptive set of strategies and tactics to bring MOUNTAIN® Smokes to market.
As an entrepreneur, what is the one thing you do over and over and recommend everyone else do?
Don't always try to fit in. Question authority and have confidence in yourself and what you believe in. It's OK to make mistakes as long as you learn from them. What's not OK is to not try, or to wait for that elusive state of 'perfection' before getting into the marketplace.
What is one strategy that has helped you grow your business?
I can talk about how great my product is 24/7/365, but until you try it for yourself, you only have my word. We take away the risks and hurdles of trying our product for anyone interested by offering them a free pack. Giving away our product for free has significantly expanded our reach and has been publicly appreciated by thousands of consumers and even by celebrities.
What is one failure you had as an entrepreneur, and how did you overcome it?
I was once a consultant for the largest and best-known maker of aspirin products in the world, and they were preparing to execute the largest product launch in their history at that time. I knew the launch and brand strategy was a mistake and they weren't ready, and so I voiced my opinion and got fired because of it. Some would call that a failure, but the company ended up losing every penny of that product launch and had to pull the product. I don't regret a single thing and pride myself on always being honest and telling my clients the good, bad, and ugly. Truth matters, even more today than ever before, even if it's 'inconvenient' to hear.
What is one business idea that you're willing to give away to our readers?
Stop thinking things through till death and take action. Perfection is mostly an illusion, especially in marketing. When you've done your due diligence and have intelligently researched your market, go for it. You'll make mistakes and (hopefully) learn from them.
What is the best $100 you recently spent? What and why?
The book "The Chaos Machine", by Max Fisher. It explains the psychology of social media and how the major social media platforms have intentionally created and spread chaos by intentionally provoking moral outrage in the pursuit of profit. It's an example of the old maxim that power corrupts, and this books should be required reading for every marketer. It's one of the most important – and frightening – books I've ever read.
What is one piece of software or a web service that helps you be productive?
I have multiple computers, phones, and tablets, but the one thing that I rely on the most and that makes me ten times more productive is a simple analog calendar. Without it, I'm not sure I'd get anything done. You have to pull your face away from the screen or it literally sucks you down one rabbit hole after another. I love how analog keeps me somewhat sane… I collect vinyl records and I don't even own a CD player… I shoot photography on film, and yes, I use a good old fashioned calendar and planner.
What is the one book that you recommend our community should read and why?
In addition to The Chaos Machine I mentioned earlier, I would also recommend that everybody read "The Art of War" by Sun Tzu because it makes you rethink how simple it is to become the #1 leader in the world if you just understand the basic principles of human psychology.
What is your favorite quote?
"He not busy being born is busy dying". It's a line from Bob Dylan's song "It's Alright, Ma".
Key Learnings:
Don't be ashamed of the things you do and try to be humble. Try to figure out what needs your actions fulfill and how you can find a healthier alternative, if there is one. Happiness is directly related to health, and health derives from happiness. When you find happiness, relish it and experience it as often as you can.
Celebrate every moment. Learn from everything and try to enhance your life in every way you can. Try to stay focused and avoid as many distractions as you can. And be trustworthy.
Don't be so serious. Take a break and stop to smell the flowers, laugh, focus, take a breath. Literally. Prioritize personal time, and don't beat yourself up for doing so.
Interview with Rich Nanda, Principal at Deloitte
"Digital Investments Need to Be Aligned With the Organization's Strategic Priorities, and Strategy Needs to Be Aware Of New Where-to-Play and How-to-Win Options Created by Digital."
Hi Rich, please tell us about your role and the team / technology you handle at Deloitte. How did you reach here?
I lead the US Monitor Deloitte strategy capability for Deloitte Consulting. Our practice has unique capabilities including corporate and competitive strategy, technology and AI strategy, and transformation strategy and design. We believe that our clients' technology and strategy needs are inextricably linked and have organized our practice capabilities to reflect this market reality. I've spent 20 years at Deloitte working in the consumer goods space across strategy, technology and transformation, so my personal experiences fit well with the practice that I have the privilege to lead.
How did your role evolve through the pandemic months? How did your previous experiences with technology management help you scale your efforts and meet unprecedented challenges?
My answer to this question is quite literally the topic of a forthcoming book I co-authored, The Transformation Myth. It's a book about using digital innovation to build capabilities – nimbleness, scalability, optionality and stability – that allow your enterprise to adapt through a capacity to change. The pandemic was an acute shock that required an unprecedented leadership response. It was also a learning lesson for how to lead in the face of more chronicand ongoing disruptions.

What is the most contemporary definition of Digital Transformation and how does it apply to a traditional IT Operations and Services company?

There isn't any single universally accepted definition of digital transformation. It can mean different things for different organizations. IT modernization, digitizing processes, modernizing operations and GTM, implementing digital business models—these are all ways our company leaders use the term. I like to say that digital transformation is about becoming a digital enterprise: an organization that uses data and technology to continuously evolve all aspects of its business models — what it offers, how it sells (interacts with its customers) and delivers, and how it operates.
How do digital capabilities empower organizations to scale up, through challenges times such as COVID-19?

As our research showed, digitally mature companies have an edge over lower-maturity companies when it comes to agility, capacity to innovate, and crucially, resiliency. This resiliency piece is ultimately about businesses being able to scale up and drive forward new opportunities through their investment in and focus on digital capabilities.
The pandemic brought digital transformation to the forefront and showcased that those who accelerated their digital capabilities were capable of making years of progress in a matter of months, as well as empowering companies to bolster customer retention and acquisition efforts. As an example, digitally mature organizations can more quickly and easily do "micro innovations", which are tweaks to products, services and channels. These lower-risk, high-value innovations translate to further resiliency for a business, leading to even more digital capabilities and an ongoing competitive edge.
How do experiences with digital states of functional teams differ within an organization — how is marketing ahead of Finance and HR in this regard?

Marketing has been investing ahead of Finance and HR for years to engage customers through digital channels and analyze data from those channels for customer insights. The broad adoption of cloud-based CRM is a prime example. This commitment increased with the acceleration of digital transformation during the pandemic when digital engagement with customers became even more critical.
HR functions are racing to adopt digital too now in order to support remote work across the organization. DEI mandates are another key driver here as HR seeks to analyze the current state and track progress towards key DEI objectives.
What's the best strategy to embrace digital transformation? How do these fit into strategy planning of a market-focused company?

Digital and strategy need to inform each other, meaning digital investments need to be aligned with the organization's strategic priorities, and strategy needs to be aware of new where-to-play and how-to-win options created by digital. Planning for both strategy and digital transformation needs to be combined into an integrated process that occurs frequently to keep pace with changes in the marketplace.
A: Tell us how the hiring trends in the digital industry would further evolve in the innovation sector?

We will continue to see very strong demand and intense competition over digital skills, including cloud, data science, and cyber. But beyond that we're seeing the increasing importance of having digital savvy workers even in non-technical roles. The report calls out this need in strategy organizations, where knowledge of the strategic opportunities afforded by digital technologies is increasingly crucial. The same will be true at all levels of organizations: digital savviness will be a necessity.
B: Which domains within AI ML and Automation are you most excited about?
All of them! Jokes aside, I'm most excited about AI, ML and Automation that is applied to new business models, new ways of creating value for customers, and new ways of competing – AI for business transformation.
Any advice for young professionals planning a career in digital industry?
Show up as a lifelong student and constantly pursue new learning curves. The most rewarding part of my career has been the opportunity to seek and tackle new, pioneering challenges over and over. Be curious and courageous in seeking those endeavors.
Tag a person from the industry whose answers you would like to see here:
Ben Stiller, my colleague that runs our AI & Data Strategy market offering.
Thank you, Rich! That was fun and we hope to see you back soon.
Rich is a Principal in Deloitte Consulting where he serves as the leader of Deloitte's US Strategy Offering, which spans advisory and implementation capabilities for architecting strategies for growth and value creation, configuring the business to win, and unlocking business value through the power of technology and digital innovation.
In his personal area of practice, Rich has significant experience in guiding clients through strategy-led transformation to achieve profitable growth. He routinely advises the boards, CEOs, and executive teams of Consumer Product companies on topics spanning growth, business model innovation, operating models, capability building, analytics, and technology adoption.
Rich is passionate about the relationship between brands, their retailer partners, and the consumer. He researches and has written studies on disruptive consumer, retail and technology trends and next generation capabilities required to win in a digital economy. He partners with the faculty at Northwestern University's Kellogg School of Management on research and routinely lectures at leading business schools.
Rich earned his undergraduate degree in engineering from Kettering University and his MBA from Columbia Business School.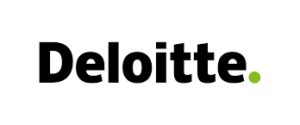 Deloitte provides industry-leading audit, consulting, tax and advisory services to many of the world's most admired brands, including nearly 90% of the Fortune 500® and more than 7,000 private companies. Our people work across the industry sectors that drive and shape today's marketplace — delivering measurable and lasting results that help reinforce public trust in our capital markets, inspire clients to see challenges as opportunities to transform and thrive, and help lead the way toward a stronger economy and a healthy society. Deloitte is proud to be part of the largest global professional services network serving our clients in the markets that are most important to them. Now celebrating 175 years of service, our network of member firms spans more than 150 countries and territories.